Total Quality Costs - a catastrophic example
This regrettable incident serves to illustrate that ISO9000 based site quality procedures, however slow and expensive they may initially appear, are quite often the cheapest solution.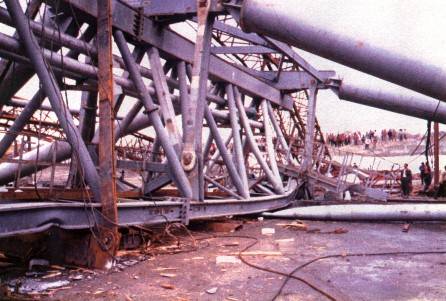 The erection of the structure, against better judgement, was conducted by a company local to the site who allegedly could complete the task quicker and cheaper.
Their lifting gear failed as the load increased when nearing the structures installation height.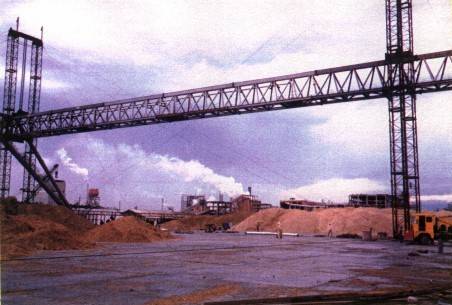 Having assisted in the investigation as to the cause, it must be stated that the issues involved were complex and cannot be detailed here.
The images have been accepted in order to demonstrate sector experience.
If your company has a problem however large or small, that requires an appropriately experienced additional resource then please contact for an informal and confidential discussion.