Byron
Software and Services
Experience..
Locomotive Ballast Modification
Extract from Neil Thompson's
I.Mech.E Professional Review Report
(section B1.1.3)
Taiwan railways had objected to the weight of the cowcatcher. I set up modification procedures and recruited local labour to replace ballast of 1.5 tonnes per cowcatcher (ie 3 tonnes per loco) by a similar weight of steel bars secured by moulten lead inside the dragbox. Access to the dragbox was through small ports shown on the RHS of the photograph.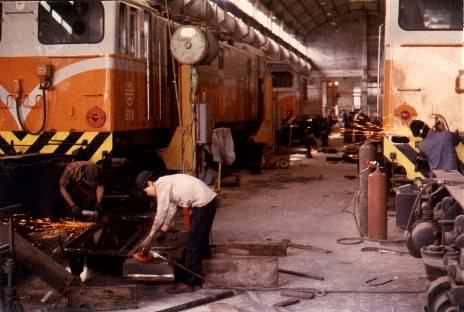 London Transport
Taiwan Railway
South Africa
British Railway
---
Copyright © 2004-2018 ByronSoftware - All Rights Reserved.